The new tax rules explained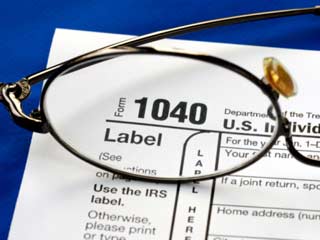 Here is a look at some of the key tax changes that go into effect this year. (©Hemera/Thinkstock)

By Andrew Housser
Congress and President Obama may have avoided the fiscal cliff, but that does not mean taxpayers escaped tax increases. The year 2013 has brought with it several increases. Some came from the American Tax Payer Relief Act and others from the Patient Protection and Affordable Care Act (commonly referred to as Obamacare). Here is a look at some of the key changes that go into effect this year.
1. Income Tax Rate:
The federal income tax rates for 2013 are largely unchanged. There is one exception, however. Individuals earning $400,000, or couples filing jointly with incomes above $450,000, will now be taxed at 39.6 percent instead of 35 percent. This applies to income tax returns for 2013 and beyond, not 2012 returns (those due by April 15 this year).

2. Social Security Tax Cut:
The payroll tax cut put in place by Congress in 2010 expired. The result is a 2 percent increase in the withholding rate for Social Security over what taxpayers have been paying the last few years. Employees will now pay a 6.2 percent rate (the self-employed will pay 12.4 percent). This means the typical U.S. family earning $50,000 a year will lose an annual income boost of $1,000. In addition, the wage ceiling on which Social Security is taxed has been increased to $113,700. The 1.45 percent Medicare withholding tax is unchanged. However, those who earn more than $200,000 will have an additional 0.9 percent withheld for Medicare.

3. Exemptions and Deductions:
The ability to claim personal exemptions for dependents and itemized deductions will be reduced as income goes up. This means exemptions and deductions will be more limited for high-income families. These tax breaks will be phased out if adjusted gross income is $250,000 or more (for individuals), or $300,000 or more (for married couples filing jointly).

4: Capital Gains Tax:
Most taxpayers will continue to pay capital gains at a rate of 15 percent. The exception is high-income taxpayers. Individuals earning $400,000 or married couples filing jointly who earn $450,000 or more will pay capital gains tax at 20 percent, an increase of 5 percent.

5: Child Tax Credit:
This credit enables families to reduce their federal income tax by up to $1,000 for each qualifying dependent child under the age of 17. It also allows parents to take a credit of up to 35 percent of child care costs. The Tax Payer Relief Act temporarily extended this credit for families through 2017.

6: Earned Income Tax Credit:
This tax credit offsets payroll taxes by providing a subsidy for low-income working families who have earned income between $13,980 and $50,270. The Tax Payer Relief Act temporarily extended this credit for families through 2017.

7: American Opportunity Tax Credit:
This temporary education credit was extended through 2017. It offsets the cost of $2,500 of qualified education expenses paid for each eligible student. To qualify, the modified adjusted gross income for single heads of households cannot be more than $90,000, or $180,000 if married filing jointly.
8: Medical Deductions:
Fewer families will be able to claim medical expenses this year. The new rule allows taxpayers who itemize to deduct only those medical expenses that exceed 10 percent of their adjusted gross income (until 2016, the rate is 7.5 percent for those 65 and older). To offset this change, taxpayers can consider using a pretax plan, such as a flexible spending account, if one is available.
9: Alternative Minimum Tax (AMT):
The original intention of this tax was to keep wealthy taxpayers from using loopholes to avoid paying taxes. But because the tax was not automatically updated for inflation, more middle-class taxpayers were affected. The AMT is now permanently indexed to inflation. Without this correction, nearly half of households with incomes between $75,000 and $100,000 (an estimated 30 million families) would have been subject to higher taxes.
10: Mileage Reimbursement:
If you drive your personal vehicle for business or charitable purposes, the rate of mileage reimbursement has changed. Effective Jan. 1, the standard mileage rates are 56.5 cents per mile for the business use of a vehicle, 24 cents per mile driven for medical or moving purposes, and 14 cents per mile driven in service of charitable organizations.
To reflect these new changes, the Internal Revenue Service has had to reprogram its computers and forms. As a result, the opening of the 2012 tax season was pushed back a week to Jan. 30, 2013. Tax payers will be able to file last year's tax returns electronically at that time, so start compiling your information now -- and then make a fresh start to tackle the new 2013 tax rules.

Andrew Housser is a co-founder and CEO of Bills.com, a free one-stop online portal where consumers can educate themselves about personal finance issues and compare financial products and services. He also is co-CEO of Freedom Financial Network, LLC providing comprehensive consumer credit advocacy and debt relief services. Housser holds a Master of Business Administration degree from Stanford University and Bachelor of Arts degree from Dartmouth College.